Please joins us Friday, September 20th as Nnamdi Orakwue, Founder of Cocolevio, leads an engaging and innovative presentation about the growing popularity of chatbots in industry. Learn the many ways that chatbots are revolutionizing the user experience, and how to seamlessly integrate chatbots to meet your company's current business needs.
Please join us in thanking our sponsor for this event, Robert Half Technology.

Target Audience:
Innovative, curious IT/Business leaders who are looking to add machine learning and artificial intelligence capabilities to their products. IT leadership would especially benefit as the presentation will include integrating chatbots into company-specific software deployments.
Key Takeaways:
1. Platform Agnostic – In a time with hundreds of different devices and software stacks, having platform-agnostic chatbots means that no matter what you're using, you'll always be able to access your chatbot.
2. Powerful Analytics Platform – Chatbots now use powerful management windows to observe trends in customer data, view integration status with products like JIRA or ServiceNow, and view metrics such as daily user count or complaint counts.
3. Advanced Language Processing – Interactions with chatbots are no longer scripted sequences of dialogue. Through learning from conversations, chatbots use Natural Language Processing to adjust responses and dialogue to make them indistinguishable from real people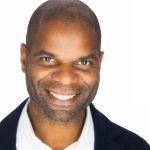 Nnamdi Orakwue has deep experience as a business leader in the technology space. Nnamdi founded Cocolevio on the belief that the next generation of technology investments (Cloud, Big Data, IoT) will require unprecedented coordination of business, financial and technical competencies. This future necessitates a new type of business partner and service provider – equal parts business strategist, software architect and platform-agnostic delivery.
Before founding Cocolevio, Nnamdi spent 15 years at Dell and IBM, most recently as Vice President of Dell Software Group and leader of Dell's Cloud business globally. Nnamdi started his career at Dell as Chief of Staff to Dell Chairman and CEO Michael Dell. Prior to starting his technology career, Nnamdi worked in investment banking and private equity. Nnamdi holds an MBA from The Wharton School, where he was the recipient of the Goldman Sachs Fellowship, and an AB from Harvard University. Nnamdi grew up playing Cocolevio in Brooklyn, New York and is currently based in Austin, TX.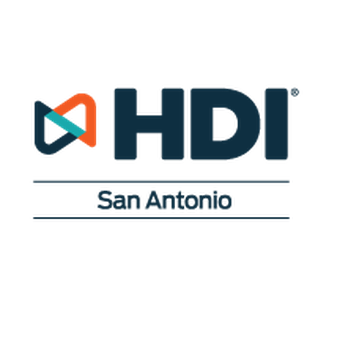 Marathon Petroleum 19200 Ridgewood Pkwy, San Antonio, TX 78259, USA